Save the Planet by using Biodegradable Fabrics
Save the Planet
Help Save the Planet by upgrading your cubicles fabric to a biodegradable fabric by Biodegradable Fabrics from Clean Impact Textiles.
According to
Tree Hugger
, 17 million pounds of textiles were thrown away in 2018.  This is mainly clothing and such, but think of all the fabric waste from cubicle panels! We can do better!
Textiles placed into landfills are a serious environmental concern. Biodegradable fabrics can take years to decompose in landfills and can release greenhouse gases as they do so.  Synthetic textiles are designed not to decompose at all and can leach toxic substances into the soil and groundwater while in landfills. Help save the planet by choosing natural fibers.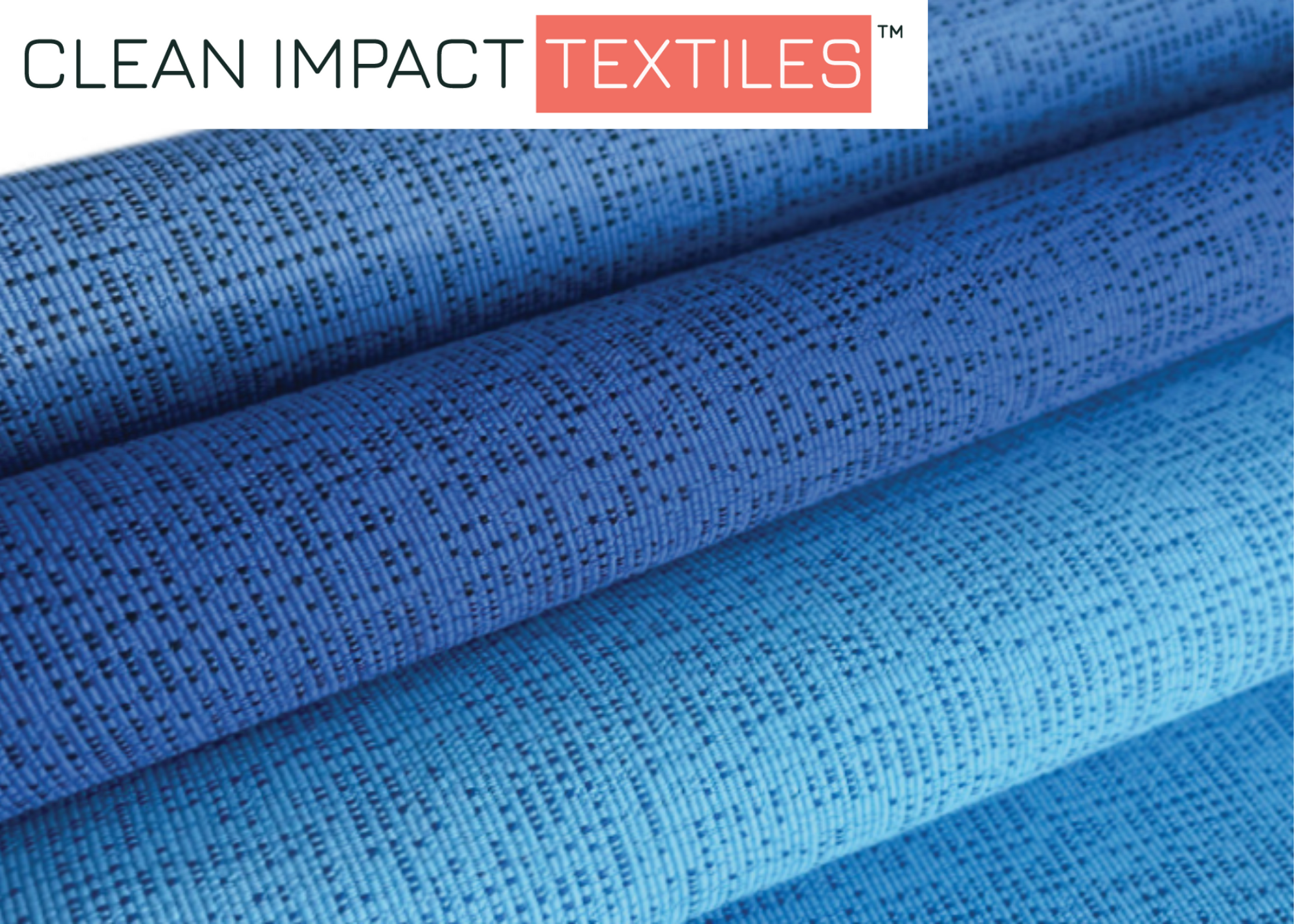 Watch our new video below to learn more about CLEAN IMPACT™ textiles – a new line of fabrics crafted by Duvaltexin partnership with Seaqual Initiative made from 100% post-consumer plastic waste and biodegradable materials!
Video Player
Textile Waste and the Environment
Each year, the average U.S. citizen throws away an estimated 70 pounds of textiles.6 The EPA estimates that of the 17 million tons of textiles produced each year, nearly 85% ends up as trash.1
Fast fashion, a term that describes a business model based on replicating trendy clothing designs and mass-producing them at a low cost, is one of the culprits behind this environmental dilemma.
Not only does fast fashion contribute to a staggering amount of textile waste, but it also emits greenhouse gases. Carbon emissions result from manufacturing, transporting garments from factories to retail outlets, and then transporting them to the individual consumer.7And when the consumer eventually tosses the garment in the trash, the textiles can emit more greenhouse gases while they sit in landfills.8
Recycling textiles is extremely important to reduce greenhouse gas emissions and to cut down on pollutants and waste in the environment. Look into the sustainable options detailed in this article before you get rid of your old textiles.
Then, when you go shopping for new textiles, consider sustainable alternatives. Look for textiles that are high-quality and can last you a long time. Prioritize companies that use sustainable materials like organic or recycled cotton. When possible, repair any damage to your textiles instead of swapping them for new items and consider shopping second-hand.
To get started on a more sustainable office-buildout with CLEAN IMPACT™ textiles, contact us today to schedule a consultation!