Modern Office Design and Furniture Trends that are Surfacing 2022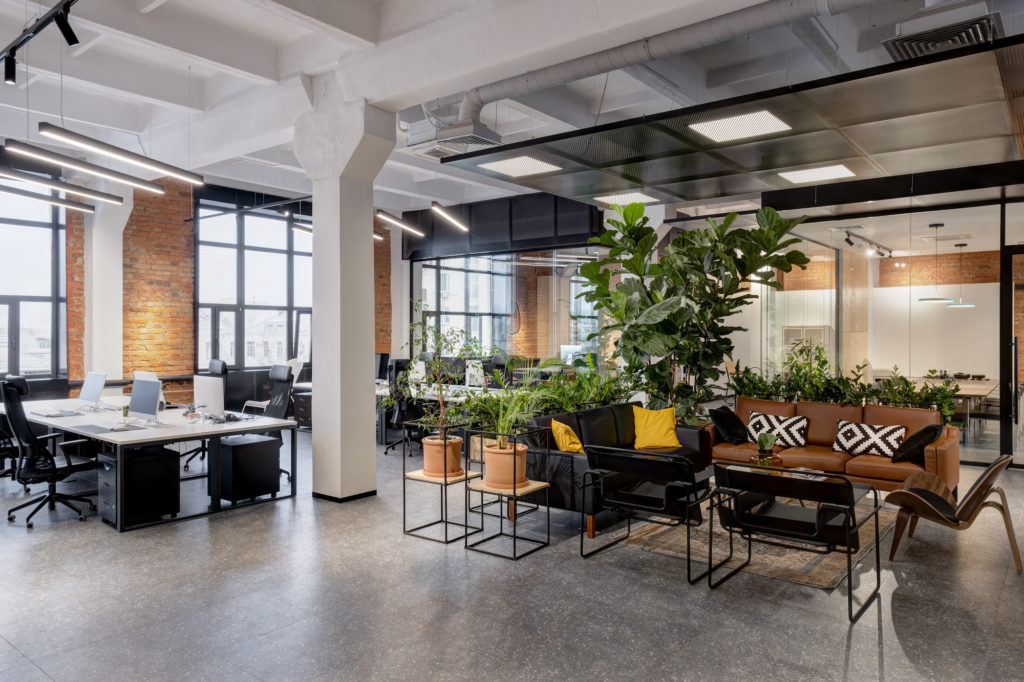 For every year that goes by, we see new office trends popping up for office design and furniture. If you have been thinking of redesigning your office, you have come to the right place. In this blog, we discuss the most popular trends of 2022 to help you remodel your workspace to be the most efficient, productive office yet!
Desk Pods
Private cubicles were rather popular in the late twentieth century, but they are making their way back! More and more employees and working individuals are requesting office designs and furniture that will enhance their concentration, allowing them to work in peace. These desk pods are also being equipped with materials that allow them to turn into group pods to hold essential discussions and meetings.
Smaller Conference Areas
In 2022, we have seen more employers working smaller conference rooms into their workplaces. This is because employers and business owners have found that smaller meeting areas encourage small groups to utilize them, in turn boosting productivity. Instead of a couple of people speaking across their desks, they can simply use these smaller meeting rooms, feeling comfortable to interact and exchange ideas.
Home Comforts Being Brought Into the Office
Some companies have their employees working remotely, others hybrid, and then those who are completely back in the office. Either way, if there is anything we learned about what it's like to work during a pandemic, it's that we need all the comfort we can get. Overall, home comforts make an office feel more welcoming. This is how employers can get their employees to look forward to being at the office.
More Distance Between Pods
In many workplaces, it was the standard to have employees sit in close proximity to each other. COVID-19 still lingers, and we are urged to distance ourselves as much as possible when surrounded by others. This actually works out for offices because distancing is proven to boost productivity as well. Because of this, many officers are working around desks and workspaces, facing them away from each other that way, employees can maintain their distance.
Natural Elements
The presence of natural materials, such as plants and vegetation, is proven to decrease stress and anxiety. Even having a small plant on one's work desk can make an employee feel better in terms of their physical and mental health while they work. Of course, the less anxious or stressed an employee is, the more productive and happier they will be, offering greater success for the business as a whole!
Flexibility
More and more businesses are turning to the idea of working in a flexible workplace. This means that offices are creating environments that are designed to accommodate different arrangements and settings. This includes different spaces for focused work, spaces for collaborating, seating and lounges, break rooms, and more. Designers are being asked, more than ever, to incorporate flexibility and freedom in workspaces.
Interactive Lounges
That is yet another important aspect of our work lives that we have learned more about during the pandemic: the need for social interaction. While social distancing is still highly encouraged, employees do enjoy and appreciate social interaction. The work team requires this interaction from time to time, so it could be good for you to consider how you can bring more employee engagement into the office through the design and use of furniture.
Sustaining Natural Light
Natural light helps people feel lighter and happier while they work. Most importantly, it keeps employees alert and awake. There is nothing wrong with making your office cozy, but it could really support your work team to have some natural light to encourage their productivity and well-being. By having bright, natural light is the key to a fresh mind and spirit when coming in to work!
Functional, Efficient Workspaces
Functional spaces are those that are designed to combine productivity and comfort as one. Some great examples of functional workspaces are those that are maneuverable and feature ergonomic furniture. These multi-functional areas should have furniture and materials that allow them to transform into minutes. If this can help your employees, this is something for you to consider as an employer.
Get the Furniture You Need to Fulfill Your Office Design Ideas and More!
Each office has its own style and method of productivity. Our products at our office furniture store can help you achieve any and every goal with your workspace.
Contact us
to learn more about what we have to offer for your office and employees!